Concert Notes - Fall 2017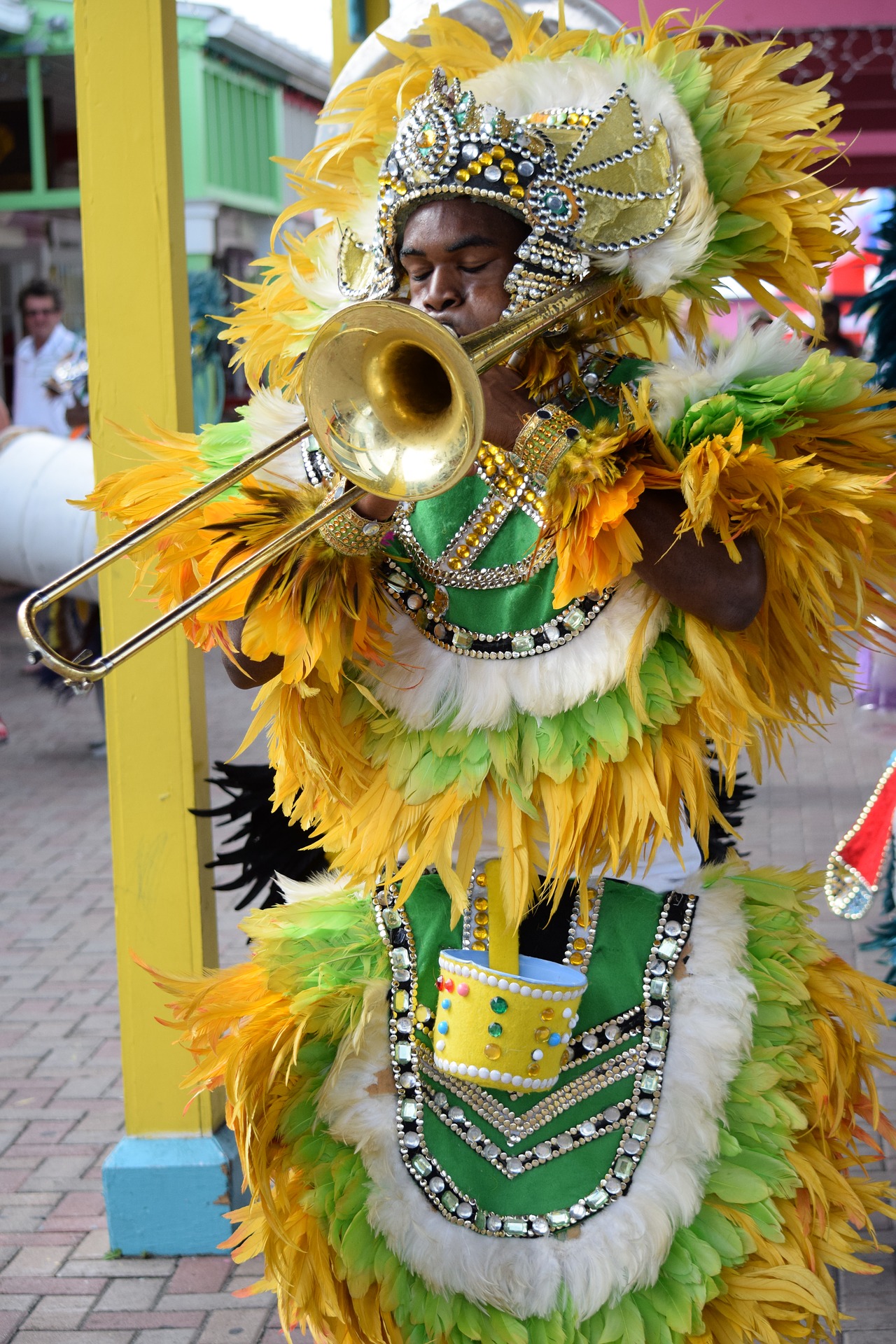 March of the Pan Americans
John Philip Sousa (1854  - 1932), arr. H. Gore
March of the Pan Americans (1916; arr. 2005) is one of the marches composed by the prolific American composer, John Philip Sousa. This stately piece begins with Sousa's interpretations of the stylistic features of Columbian marches and ends with those of Cuba.
Cuban Overture
George Gershwin (1898 - 1937), arr. R. Mark Rogers
The New York Philharmonic originally premiered Cuban Overture (1933; arr. 2001) by in 1932 under the title Rumba; to a crowd of 18,000 people (while reportedly, 5,000 were turned away). Gershwin called it "...the most exciting night I ever had." This sophisticated work, influenced by a short vacation taken by Gershwin to Havana, contains exhilarating elements of Cuban music and dance.
Aquatica
Scott Watson (b. 1962)
The Salisbury High School Concert Band (Allentown, PA) commissioned Aquatica (2014) in memory of their band director and superintendent Robert Gross, who was also a percussionist. This piece was inspired by Gross' love for boating and water skiing. Aquatica portrays both the serenity and the spiritedness that can be found in the enjoyment of water and waves.
Danzas Cubanas
Robert Sheldon (b. 1954)
Danzas Cubanas (2010) presents the joyful features of Afro-Cuban music, including lively solos for piano, trombone, flute, and trumpet, in three movements. The Florida Bandmasters Association commissioned this piece in memory of friend and fellow band director Ubaldo Montecino.
Seis Manuel
Shelley Hanson (b. 1951)
Seis Manuel (2003) is the third movement of the four-movement suite Islas y Montañas.
The seis is the traditional song and dance form of the Jibaro people, the peasant farmers of the mountains of Puerto Rico. At least 50 distinctive types of seis have been identified, "Seis" means "six" in Spanish; the term orignally meant a dance for six men or six couples. The movement Seis Manuel, is based on a traditional recurring harmonic pattern called the seis mapeye, over which a singer improvises a melody.
Because of the very long history of military bands in Puerto Rico, with a particular importance placed on low brass and clarinets, those instruments are given solos. In keeping with the Puerto Rican tradition of naming a seis after someone important to its creation, this SEIS was re-named in honor of conductor Manny Laureano, who commissioned and premiered the piece.
Latin American Dances 2
Clifton James Jones
Latin American Dances 2 (2012) is a suite of three original dances for symphonic band which use dance rhythms from Latin America. The first movement is "Salsa" a fast, lively dance which has its origins in Puerto Rico and Cuba. The second movement is a "Bossa Nova" from the beaches of Brazil, a much more relaxed and quiet style of music. The suite picks up the pace to close with "Rhumba" from Cuba. The 3 dances in this set each use a repeating 2 measure claves pattern of 2+3 or 3+2 which is often used in contemporary Latin music. Also, each movement begins with the same 5 note motif, beginning on the 5th scale degree of the key (5-6-5-4-5) and then 'spins' out and develops melodic material within the movement. - publisher's description
Pan American (Spanish March)
Karl L. King (1891 - 1971), arr. A. Clark
Pan American (Spanish March) (1942; arr. 2009) is a charming arrangement of one of Karl King's most impressive marches. While King is perhaps best known for his role in creating works for circus bands, including Barnum and Bailey's Favorite, he was also very involved in writing music specifically for school band programs, which were becoming more widespread during his time.